FROM THE POOL TO THE PODIUM.
Growing up in Jamaica, Jason Randeem discovered a love for water early on. He spent much of his childhood in the ocean or swimming pools. After moving to the US and earning a degree in Engineering, Jason found the perfect way to combine his natural athletic ability with his love for healthy living: triathlons. He has since qualified twice for the Ironman 70.3 World Championships. Jason currently lives in Florida with his wife and son and their two dogs.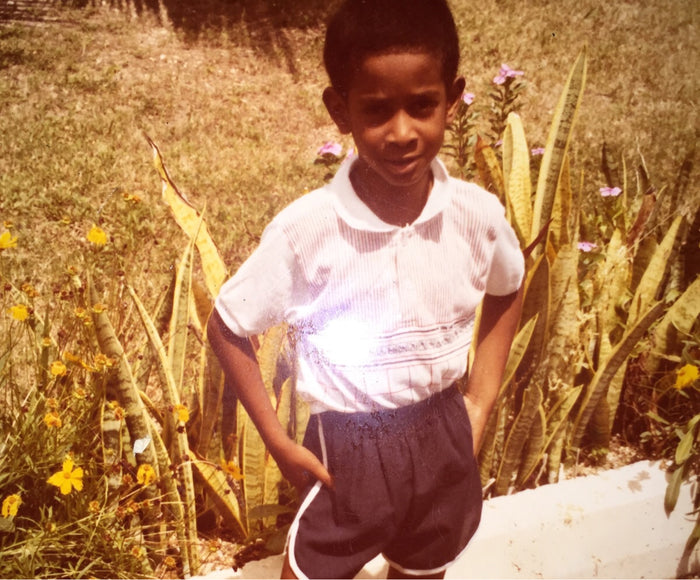 Growing up in Jamaica, it sounds like you spent a lot of time outside. How do you inspire others to stay active while connecting with the world around them?

"(Triathlon) has improved my friendships, my relationship, and my performance at work. It's something I'm very thankful for and want to share with everyone in my life.
How did you get introduced to the world of Triathlon?

"After graduating from college, I was diagnosed with type 2 diabetes and needed to get back into a healthy lifestyle. I became an avid crossfitter and was introduced to triathlons through a friend at a boot camp party. My wife and I bought hybrid bikes and started training. Later, we participated in a local sprint triathlon and did surprisingly well. We have been hooked ever since. With this active lifestyle, I am able to stay off medication and manage my blood sugar levels within a normal range."
"That I'm Type 2 Diabetic and lost 45 lbs."
"I was riding down the Cote De Vence during a race and my back tire started to skip and slide during a very fast corner. I have never been so frightened in my entire life. The only thing between me and a very long fall was a 2-foot-high block wall."
"Traveling through Switzerland and we did this "go kart" downhill tour that was wild. My wife had absolutely no fear riding along the gravel along steep drops as I tried to keep up…"